Jamshedpur Football Club announced the trial dates for their next batch of players for the Tata Football Academy.
Interested candidates are requested to visit www.fcjamshedpur.com and click on the link to visit the registration page. They need to fill in all their details and upload the relevant age documents. The registration period is between 21st September to 10th October 2022. The documents will be thoroughly verified to ensure strict age compliance along with footballing merit. Trials are open to all candidates across India. Shortlisted candidates will receive a notification via phone and email on the specific trial dates. The trial starts on 14th November 2022.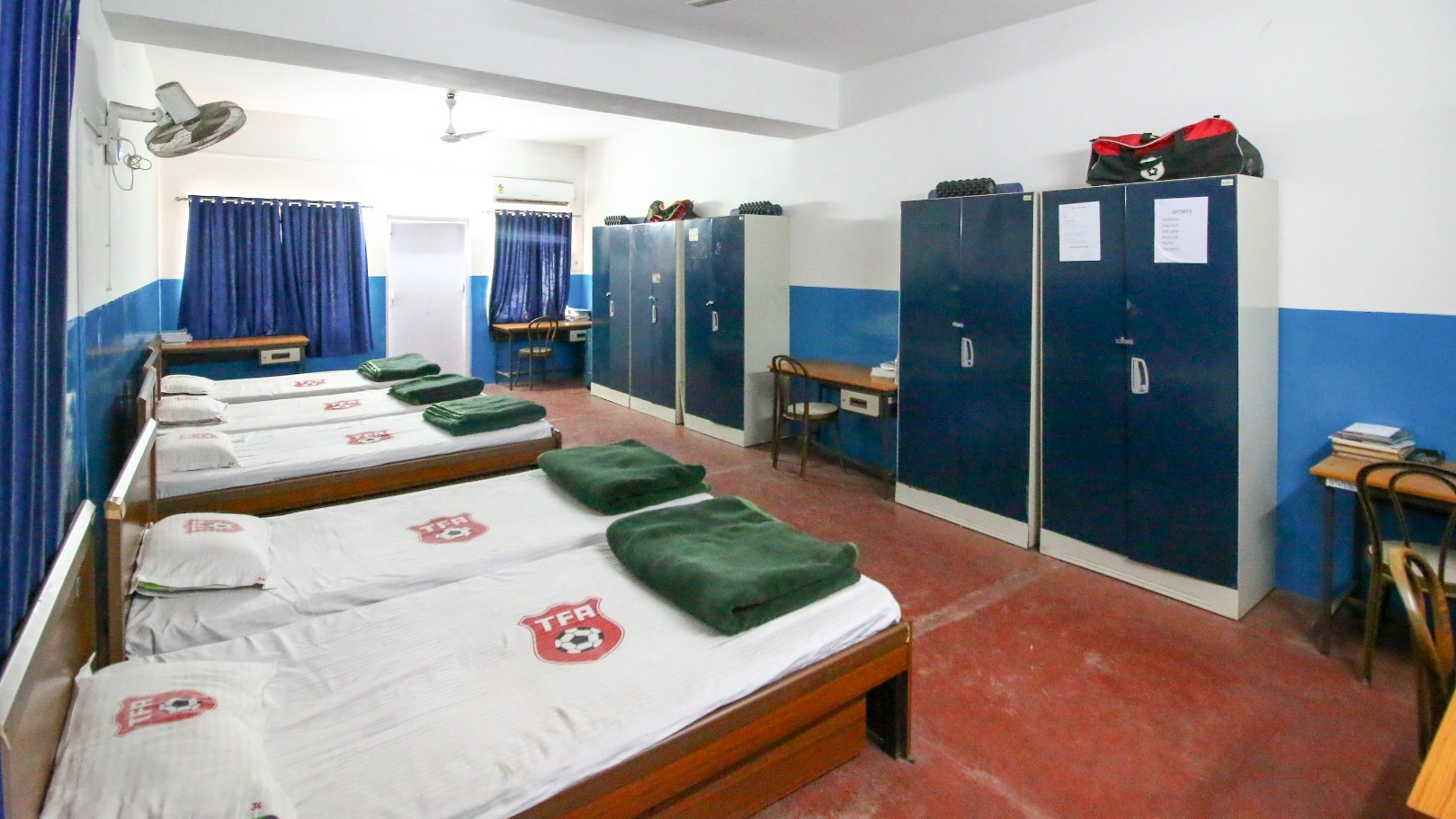 The academy is four star AIFF accredited academy with all top facilities. The chosen players will eventually receive a full scholarship with all expenses for four years. The players will have access to their own training pitch, study rooms, recreation rooms, accommodation, meals, education, etc. The academy has a tie up with Spanish Club Atletico de Madrid to provide technical support top licensed coaches to provide training supplemented by top medical facilities for recovery and rehabilitation. The academy is also supported by psychologists, nutritionists, physiotherapists, masseurs, etc. from our High Performance Centre. The players will be representing the Jamshedpur FC Youth teams and also a chance to represent Jharkhand as well as the Indian National teams across categories.
The candidates will have to travel to Jamshedpur where the trials will be conducted under the watchful eyes of reputed coaches such as Noel Wilson, Carlos Santamarina, Indranil Chakraborty, Akshay Das, Kundan Chandra, Subrata Dasgupta as well as the watchful guidance of Head Coach Aidy Boothroyd. The Jamshedpur FC first team staff and players will also be watching the players during the duration of the trials.
Jamshedpur FC Head Coach Aidy Boothroyd said, "Jamshedpur is the perfect place for football and has produced top Indian footballing talent for more than three decades. We have a legacy of producing top players to play professional football. What we are looking for is young players who have ability and hunger to aim to be the best in India. It is our endeavor to provide them with training and education while they train with us for four years. We are looking for players who aim is nothing short of playing first-team football for Jamshedpur FC and of course for India."
Tata Football Academy was established in 1987 with an eye to scout and develop the country's best footballing talents, a total of 252 cadets have graduated from TFA now. Among them, 148 candidates including Pronay Halder, Udanta Singh, Subrata Paul, Robin Singh, Narayan Das, Carlton Chapman, Renedy Singh, Mahesh Gawli, etc. who have represented top professional clubs as well as the Indian National team. Over 25 players from TFA will be playing in the upcoming Indian Super League.
For its continued contribution to the development of Indian football, the All India Football Federation has conferred TFA the "Continuous contributions to Indian Football" award. TFA backed by Tata Steel has shown a continuous effort for the overall development of Indian Football for the last 30 years.
On another important note, we urge all participating candidates to strongly comply with the age group standards. The club and the academy strongly stand against any kind of age forgery and such incidents will be dealt with accordingly. We advise the parents and coaches to guide the children in the process.
TFA is an AIFF four-star accredited academy
Registration starts on 21st September 2022 | Trials to be held from November 14th in Jamshedpur
Trials participation is free of charge
Players born between 01-Jan-2008 and 31-Dec-2009 (dates inclusive) will be able to apply
Click here for registration: Registration For TFA U15

Phone : 0657-2221736
Email : tfajsr@gmail.com