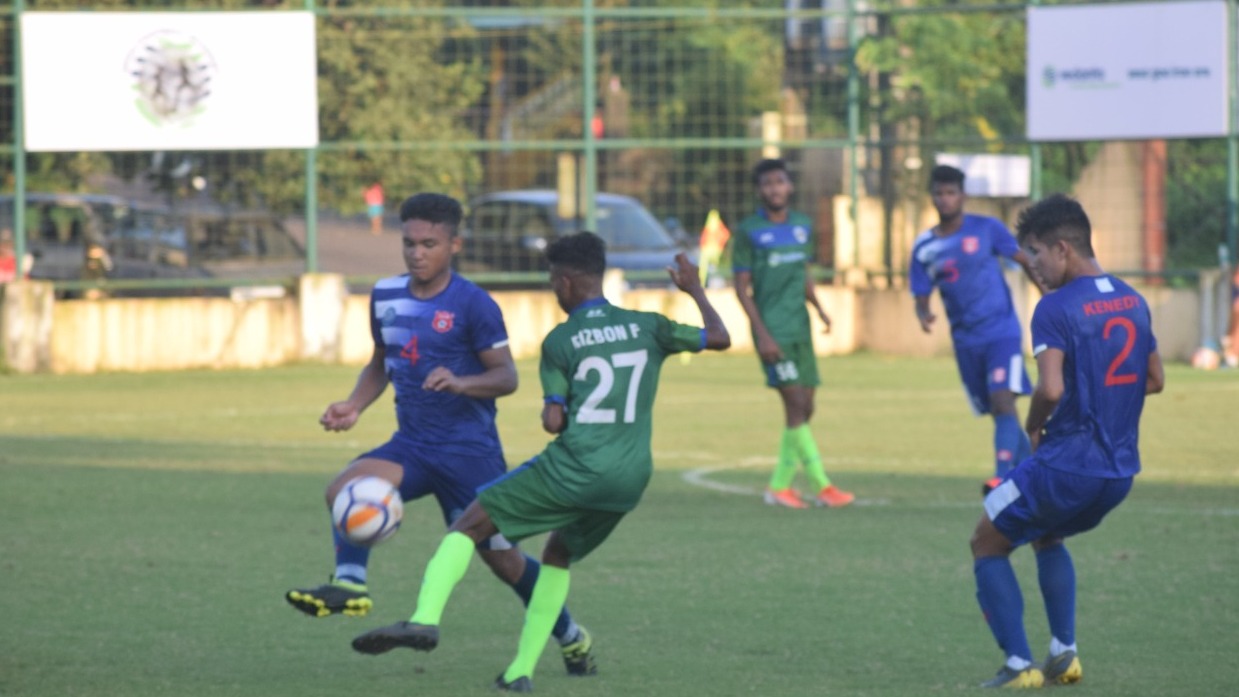 Jamshedpur FC's U18 team, Tata Football Academy (TFA) began their Vendanta Youth Cup 2019 journey with a 3-2 win over Goan side and tournament hosts SESA Football Academy (SFA).
Playing on home turf on Sirsaim, SFA put on heavy pressure in the initial stages of the game on the TFA defence. The pressure and possession play early on paid off as the opponents in green took a lead in the 24th minute via forward Ben Johnson. However, as the game progressed, TFA began to gain a strong foothold and eventually, Gaurav provided them with a deserved equalizer in the 39th minute.
The teams carried the 1-1 scoreline into half-time after a franctic final few minutes of the first half which saw end-to-end play on the pitch.
In the second half, TFA established control from the referee's first whistle as they dominated possession and off-the-ball play with the forwards making menacing runs to create space. At the hour mark, one such pressure situation forced an error on SFA which the hosts paid for by conceding a goal. With that goal, TFA gained the lead for the first time in the match via Anand to make it 2-1.
The Jamshedpur FC colts continued with their fluid passing and movement as bossing around the SFA midfield and eventually adding a third goal in the 68th minute via Jagoi, who latched a shot into the back of the net after a well worked attacking move.
The goal gave TFA's opponents to attack further up as they tried to close the two-goal lead. The breakthrough finally came in the 80th minute as Mark Gomes headed a goal in from a set piece.
TFA absorbed the pressure, playing on the counter the final few minutes as they emerged victorious from their first match at the Vedanta Youth Cup 2019.
Chetan Hansdah became the player of the match with his incredible display in the match as he led TFA's comeback after going a goal down.
TFA next play Reliance Foundation Youth Champs (RFYC) on 25th September before facing Bengaluru FC on 27th September.
At Full Time
SESA Football Academy 2
Ben Johnson 24', Mark Gomes 80'
Jamshedpur FC 3
Gaurav Dhandopat 39', Anand Kumar 60', Jagoi 68'